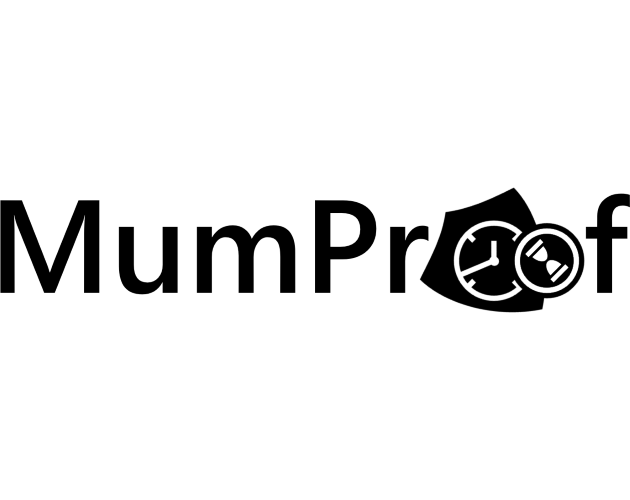 Mum-Proof
From tethered hands to untethered no-hands.
---
Changer de matos cinq jours avant la démo ? Go !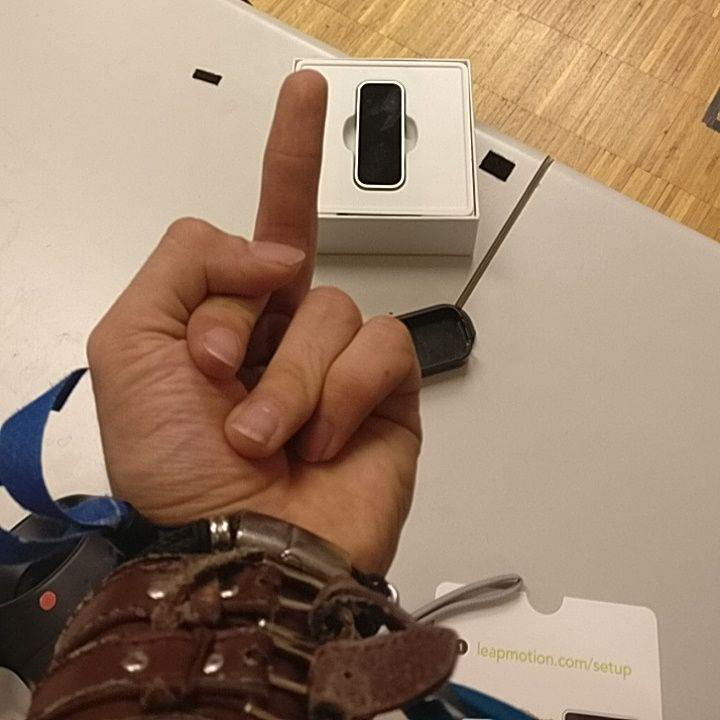 Le Leap Motion n'est pas agréable à manipuler. Le problème vient qu'il existe de légers "glitches" au niveau du déplacement des mains. Or, dans un jeu avec des interactions physiques, s'il y a un léger glitch de quelques millimètres sur quelques microsecondes, cela correspond à une accélération de genre 3'600 km/h.
Donc l'objet se fait tej' au loin. c:.
Autant c'est rigolo, autant dans un jeu où il faut ranger, un peu moins hahaha.
EN REVANCHE, maintenant le casque est totalement sans fil !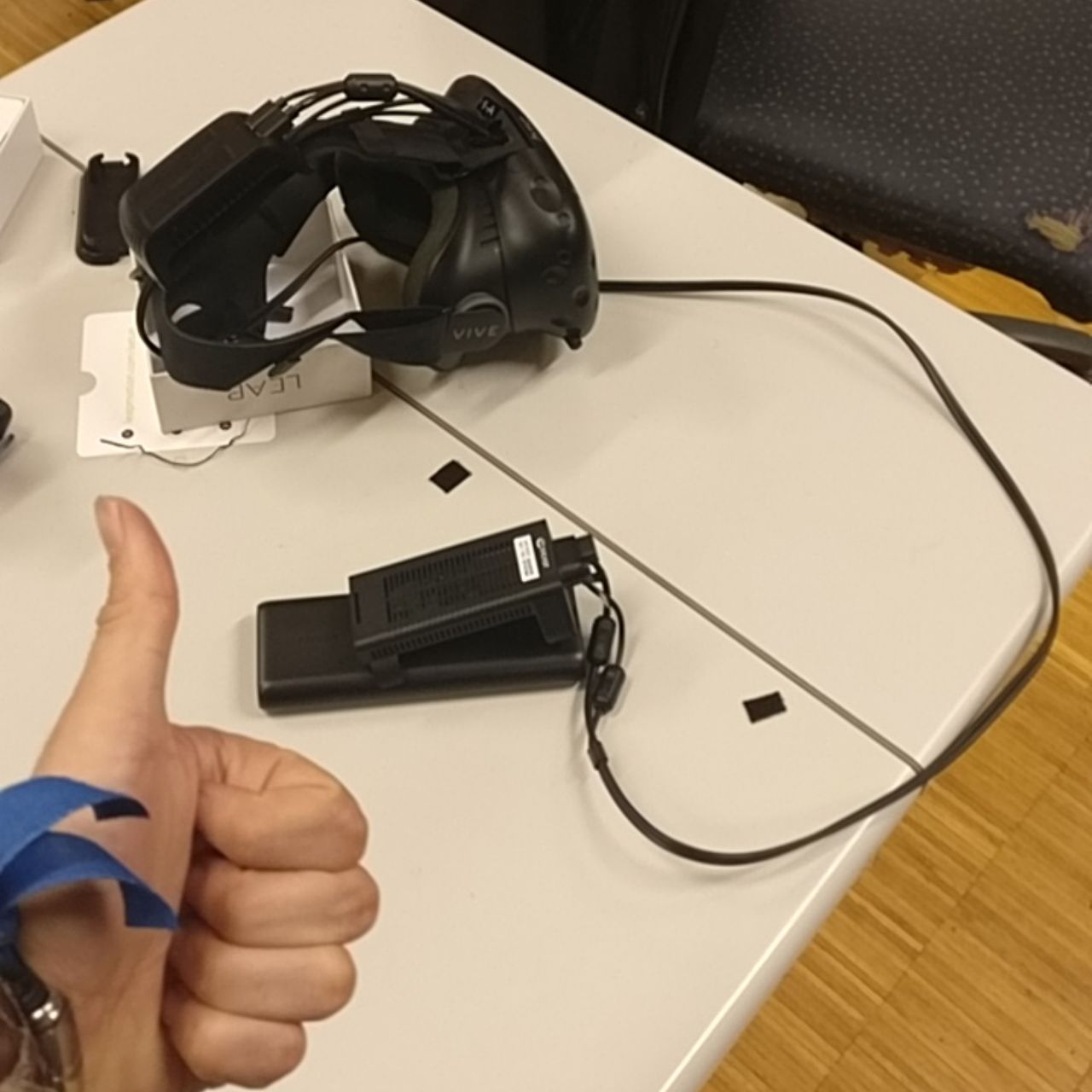 Genre, vu que j'ai tej' le Leap Motion, il n'est plus nécessaire de communiquer ses données via thefuckifiknow moyen. On a pu ainsi enlever le câblage assez lourd et le remplacer par TPCast, avec une grosse batterie sa mère.
Du coup, tu peux plus librement te déplacer dans le jeu, et ça, c'est plutôt stylé. Après quelques réglages de soucis de calibration, y'a (presque) pas de lag.
ENGLISH SPEAKERS: I dropped the Leap Motion, which I used to "see my hands" in VR, because it was shit, and put TPCast instead, to have a non-tethered gameplay experience, and that's the shit.